Newsletters
Schofields – Rated 8.5/10!
Tue August 14, 2018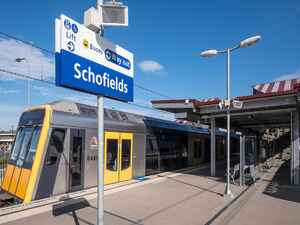 Popular property website, www.homely.com.au, provides feedback on suburbs from local, former and potential residents; and Schofields has received 8.5/10 from online respondents. Commended for its family friendly community values including neighbourly spirit, safety and security, and clean green environment; many are forecasting that it is one of the suburbs to watch closely for significant future capital growth.
Some comments below:
"Schofields is a place to watch if I were you! It is located just halfway between Rouse Hills to the east and Marsden Park to the west, both of which are rapidly growing. There is also an upgrade of Schofields road traversing Schofields connecting Rouse Hill and Marsden Park. This gives Schofields residents an easy access to M7 via Richmond Rd as opposed to the congested Windsor Rd. Not to forget, the preferred route of future expansion of north west rail link is thru to the Marsden Park via Schofields. Potentially Schofields train station will be a busy and critical interchange connecting north west rail link to the main T1 line eventually leading to airport line!! Wait and see in the next 5 years!"
"Schofields is the place for the next generation of families from the Hills District. Those who grew up in the Hills District and want to stay there but are not willing to foot the massive financial pressures, like our parents did by having a house in Castle Hill, Norwest, Baulkham Hills, Kellyville or Rouse Hill.
Schofields has more to offer than your average suburb, it is nestled in behind all the brand-new homes in 'The Ponds' estates so it is perfect for the young family wanting to settle in an area that will have astronomical capital gains over the coming years. The development of the "North West Growth Centre" will ensure a massive increase in dwellings and infrastructure including new roads and a new train station."
"A great place to live for young professionals One of the newest and upcoming suburbs of Sydney. the real estate price is sure to increase in the next 3 years."
This is just a sample of some of the comments, overwhelmingly positive, with very few negative; to read more comments click here.
At Laing+Simmons Quakers Hill-Schofields, we too are excited about the future growth of this area and are passionate about the benefits it offers to residents and investors alike.