Newsletters
Downsizing Contributions into Superannuation!
Mon July 16, 2018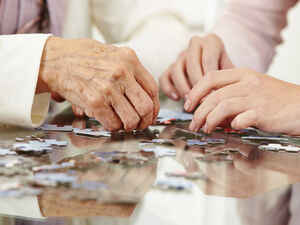 Thinking of downsizing? The Australian Taxation Office (ATO) have announced the Downsizing Contributions into Superannuation, which commenced from July 1, 2018. This is well worth investigating further if you have been in your house for over 10 years and need to top up your super!
What's it about?
If you are 65 years old and over, you may be able to choose to make a downsizer contribution into your superannuation fund of up to $300,000 from the proceeds of selling your home (subject to eligibility requirements).
Your downsizer contribution is not a non-concessional contribution and will not count towards your contributions caps. The downsizer contribution can still be made even if you have a total super balance greater than $1.6 million.
Your downsizer contribution will not affect your total super balance until your total super balance is re-calculated to include all your contributions, including your downsizer contributions, on 30 June at the end of the financial year.
The downsizer contribution will also count towards your transfer balance cap, currently set at $1.6 million. This cap applies when you move your super savings into retirement phase.
You can only make downsizing contributions for the sale of one home. You can't access it again for the sale of a second home. Downsizer contributions are not tax deductible and will be taken into account for determining eligibility for the age pension.
If you sell your home, are eligible and choose to make a downsizer contribution, there is no requirement for you to purchase another home.
Eligibility:
In order to be eligible, you must meet the below criteria:
you are 65 years old or older at the time you make a downsizer contribution
the amount you are contributing is from the proceeds of selling your home where the contract of sale exchanged on or after 1 July 2018
your home was owned by you or your spouse for 10 years or more prior to the sale
your home is in Australia and is not a caravan, houseboat, or other mobile home
the proceeds (capital gain or loss) from the sale of the home are either exempt or partially exempt from capital gains tax (CGT) under the main residence exemption, or would be entitled to such an exemption if the home was a CGT rather than a pre-CGT (acquired before 20 September 1985) asset
you have provided your super fund with the Downsizer contribution into super form either before or at the time of making your downsizer contribution
you make your downsizer contribution within 90 days of receiving the proceeds of sale, which is usually at the date of settlement
you have not previously made a downsizer contribution to your super from the sale of another home.