Newsletters
Federal Budget 2018/19
Wed May 09, 2018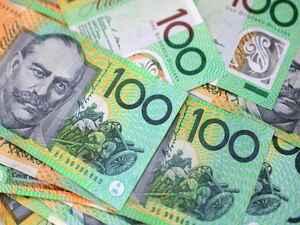 The Federal Budget was presented on Tuesday evening by Treasurer Scott Morrison, with a major focus on taxation reform, including tax cuts for low to middle income earners, and future abolition of one of the tax brackets to eliminate the disincentive of 'bracket creep'.
Issues like housing affordability were not addressed; however, incentives have been offered for pensioners with significant equity in their place of residence to draw on this equity to supplement their income without impacting on their pension. This will be welcome news for some.
Property Investors: There were no changes to the fundamental tax rules for property investors; the rules which allow negative gearing of investment properties remain untouched.
However, for investors owning vacant land, you do need to be aware that: from 1 July 2019, tax deductions will not be allowed for expenses associated with holding vacant land. This is claimed to be an integrity measure to address concerns that deductions are being improperly claimed for expenses, such as interest costs related to holding vacant land where the land is not genuinely held for the purpose of earning assessable income. The government says that it will also reduce tax incentives for land banking, which deny the use of land for housing or other development.
The measure will apply to land held for residential or commercial purposes. However, the "carrying on a business" test will generally exclude land held for commercial development.
Deductions that are denied will not be able to be carried forward for use in later income years. Expenses for denied deductions that would ordinarily be a cost base element (such as borrowing expenses and council rates) may be included in the cost base of the asset for capital gains tax (CGT) purposes when sold. However, deductions denied for expenses that would not ordinarily be a cost base element would not be able to be included in the CGT cost base.
The measure will not apply to expenses associated with holding land that are incurred after:
a property has been constructed on the land, it has received approval to be occupied and is available for rent, or
the land is being used by the owner to carry on a business, including a business of primary production.
This Sunday is Mother's Day; on behalf of the team at Laing Simmons Quakers Hill, we wish all mothers a HAPPY MOTHER'S Day! Enjoy, you deserve it.