Newsletters
First Impressions are Critical!
Mon September 24, 2018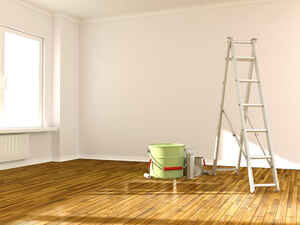 We are all familiar with the expression, 'you don't get a second chance to make a first impression'…this is absolutely spot-on when it comes to preparing your home to hit the market. Presentation has to shine, and it must shine from day one; when a property is first loaded onto the internet this is when it gets the most hits, this is the hook and it has to be enticing!
When buyers visit an open for inspection, they need to feel compelled to go inside, so exterior presentation is paramount; and once inside, they need to be impressed and/or feel connected to the property. An immaculately presented property can generally attract a higher price than similar properties in similar locations; and impeccable presentation certainly makes it more appealing and easier to sell.
Below are some tips to enhance presentation and appeal:
Externally:
Fresh paint (if needed)
Tidy garden beds & prune shrubs
Sweep paths
Keep lawn neatly mowed
Clean pool
Remove pet bowls/toys
Remove washing off line
Remove dead branches
Remove cars off driveway
Clear letterbox
Clean leaves out of gutters
Gurney exterior of house & driveway
Internally:
Fresh paint (if needed) – choose neutral colours
New flooring (if needed)
Steam clean carpets
De-clutter every room
Remove excessive personal items
Clean windows…clean everything
Brighten with fresh flowers & fresh fruit
Fresh, new clean towels
Upgrade door handles (if needed)
Make sure all your lights work
Keep curtains and blinds open
Eliminate odours
If vacant – invest in styling package or virtual furniture
Your agent will be able to assist you with advice on what needs to be done to ensure presentation is sparkling and the property is looking at its very best, to extract optimum price and generate maximum interest.