Newsletters
Improvements that Add Value!
Tue June 19, 2018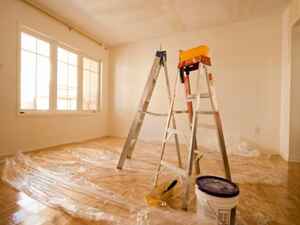 It might not feel like it right now with the chilly temperatures we've been experiencing, but before we know it spring will be here, and market conditions really heat up as we head into our busiest period September to December. Many people who have been considering selling bide their time and wait for the onset of the spring months, with the warmer weather, the flowers in bloom, and the elevated sense of optimism that precedes the countdown to summer.
If you are preparing your house for sale, there are some key improvements that will add value and enhance appeal to buyers, whilst being careful not to overcapitalise. The deciding factor should be the return on investment, or ROI. The cost of improving your house before selling needs to result in a sale price that is higher than what you put in, but this can be very tricky to gauge. A good real estate agent will be able to help you go through these different levels of investment, to determine what will be most effective in your particular situation. If you are going to spend money on your home, it's vital to ensure that this money is going to be put to good use and result in a higher profit at the point of sale.
If your budget is relatively small, the key for high-return versus small outlay, is to look at cost-effective improvements such as a fresh coat of paint, house washing/cladding, polishing floorboards or laying new carpets. You will not be overcapitalising by undertaking these basic but very effective improvements.
Another emerging trend that generally makes a significant impact is – styling your home, i.e. staging the interior. Looks matter; first impressions make an emotional connection that is very powerful. Property styling is about enhancing appeal and creating a point of difference. There is compelling evidence that it can add significant dollar value, as well as minimise price reductions in the market.
Charyn Youngson, co-author of Sold for Top Dollar – Low Cost Housing Improvements to Maximise Your Sale, says that a holistic approach is important when preparing the property for the market.
"Home staging should be tied in with low-cost upgrade techniques to boost the sale price," she says.
"If there's no furniture and furnishings, minor things like cracks or peeling wallpaper become glaringly noticeable; any obvious maintenance issues can have a big effect on the buyer so it's important to fix those up."
Talk to us about cost-effective ways you can make your house more appealing to buyers in an effort to extract the highest price, keeping in mind ROI. Happy selling!