Newsletters
The MEDIAN Sales Price – Be Aware!
Tue June 12, 2018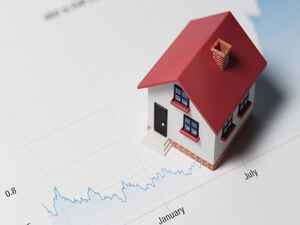 Real Estate is a heavily statistic driven industry, and no statistic is more widely bandied about than the 'median' price in a particular area. The media love to quote this, and so do agents, when it suits their purposes. The movements in median property prices are widely reported and are used to support an argument about a robust, as opposed to flatter market. However, it must be remembered that they shouldn't be looked out in isolation, and that a wider context is needed before you draw a conclusive opinion in a property decision.
What is the median sale price?
It is the middle sale price in a list of sales, over a given period, in a given area, arranged in order from lowest to highest. It is more reliable that the 'average' sale price, as the average can be skewed by a few exceptionally high or low sales figures, therefore not as reflective a snapshot.
What does a % change mean to the value of my property?
It is important to remember that a median price increase or decrease doesn't necessarily mean that your particular property has changed in value by that same percentage increment. For example, a moderately priced home in a market where there has been a surge in the sale of prestige homes may not have gone up in value, despite the median price for your area rising. This also works if there is a median price fall – it might be at the cheaper end of the market; therefore, it may not impact on the price of your home.
Movements in median prices need to be looked at carefully, and within the context of the location. In suburbs where there are similar aged and more generic style properties, for example Sippy Downs on the Sunshine Coast, a change in median price is a fairly accurate reflection of true value changes. This can also be true of suburbs with a high volume of transactions.
Some suburbs are extremely large and diverse in the types, ages, and styles of homes, and the median price is not necessarily an accurate gauge of an individual property's value within this context. Buderim, is a very good example of this – it is a huge post code covering a very broad spectrum of properties.
Summary
Median prices are a useful component in creating a picture around value in a particular area; however, it shouldn't be used in isolation, and it must be remembered it's probably best used as an indication of the composition of sales, as opposed to changing property values.
It is important to look at all property statistics over a longer rather than shorter term, to get a more accurate picture. There are many influencers and drivers that can change over time which may impact on the values in a region.